The Magazine
This free magazine is "a Christian magazine to serve the community." Its goal is "to offer Biblical solutions to the problems facing our society today.
What's inside? A main feature article, some miscellaneous articles, plus four regular columns:
The Bible and Science
The Christian Home
The Church in Society
The World Today
Current print issue: #74
Cause and Effect
Home, Church, and School — a Threefold Cord
Cell Phone Rings
What About the Big Bang?
The Essential Nature of Christianity
Your Permanent Records!
This Site
This site was launched the morning of Friday, July 25, 2008.
We hope it will eventually become an expanding repository for the magazine.
This is not the official site of this particular Reaching Out Magazine. (No such site exists.)
Oh, and this magazine is different from another one with the same name.
Thanks to Kenley for providing most of the site content.
Enjoy the reading!
Mark Roth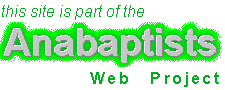 Gratefully powered by WordPress